Global challenges should be faced together, envoy stresses
Share - WeChat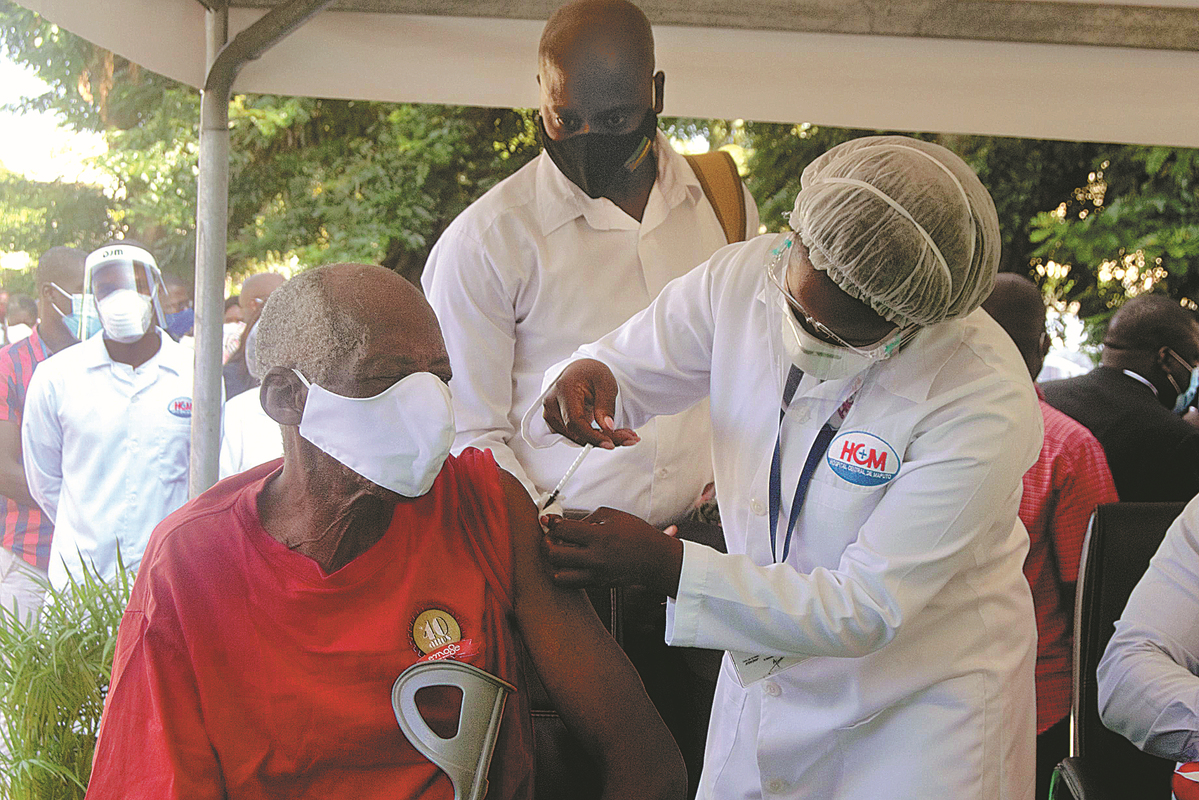 China and Africa must continue to show solidarity and help one another in facing global challenges such as the pandemic and poverty, says Maria Gustava, Mozambique's ambassador to China.
China and Africa have firmly supported each other since the COVID-19 outbreak, she said. At the outset, African countries stood by China, expressing their solidarity against unfair criticism and odious attacks, and some gave it material and financial help, she said. When the pandemic reached Africa the Chinese government and the public and private sectors helped the continent by donating medical supplies, equipment and dispatched medical teams, as well as offering technical support to the Africa Centres for Disease Control and Prevention, Gustava said.
"China took the lead in providing COVID-19 vaccines to Africa, which we appreciate."
Africa has had more than 8.5 million COVID-19 cases, she said, and measures African countries have taken to contain the virus have been damaging economically. That has included businesses closing, people losing their jobs, lower levels of education and health, and making millions of people poorer.
Only 5.58 percent of Africans have been fully vaccinated, she said. These low rates could lead to more illness and deaths. In this context, African countries need to continue with prevention measures, mass vaccinations and economic revitalization.
This requires concrete support and assistance on the accessibility of vaccines and for prevention and treatment of COVID-19 and other pandemic diseases. It also calls for medical capacities and training of medical professionals to be reinforced, and finance and investment to revamp economies.
China, as a trustworthy partner of Africa, can play a key role in mobilizing the world in the African cause, setting up a good example by increasing medical capacity building over and above medical supplies given, and in providing different types of economic assistance, she said.
The China International Development Cooperation Agency says that since the pandemic broke out, China has delivered more than 120 batches of testing kits, respirators and medical supplies to 50 African countries and the African Union, and that it has dispatched medical teams to 17 African countries.
China has also set up nearly 400 foreign aid projects to bolster economic recovery in the continent.
"The solidarity and cooperation with China is a powerful weapon to defeat COVID-19 and restore the hope of millions of African that are living in extreme poverty," Gustava said.
Public good
She appreciated that China considered its vaccines a global public good and had taken concrete action to ensure their fair and equitable distribution to developing countries, particularly in Africa, she said.
Over the past few decades China and Africa have stood together in defending their common values and principles, upholding the importance of multilateralism in various international bodies such as the United Nations and the World Health Organization, Gustava said.
"Both sides are of the view that …no country can face global challenges alone. This is especially true in the fight against challenges like the pandemic, poverty and climate change."
Free trade and multilateralism are ideal models for creating a sustainable international system that benefits all parties, but it is a lot harder to achieve than returning to populism, protectionism and nationalism, she said.
"I strongly believe that standing on multilateralism, China and Africa will ensure the stability of the global supply chain, promoting and speeding up the world's economic recovery. It is proven that through joint efforts the world can defeat common enemies, promote peace and harmony, development and prosperity."