Anti-COVID measures adjusted for Paralympic athletes
Share - WeChat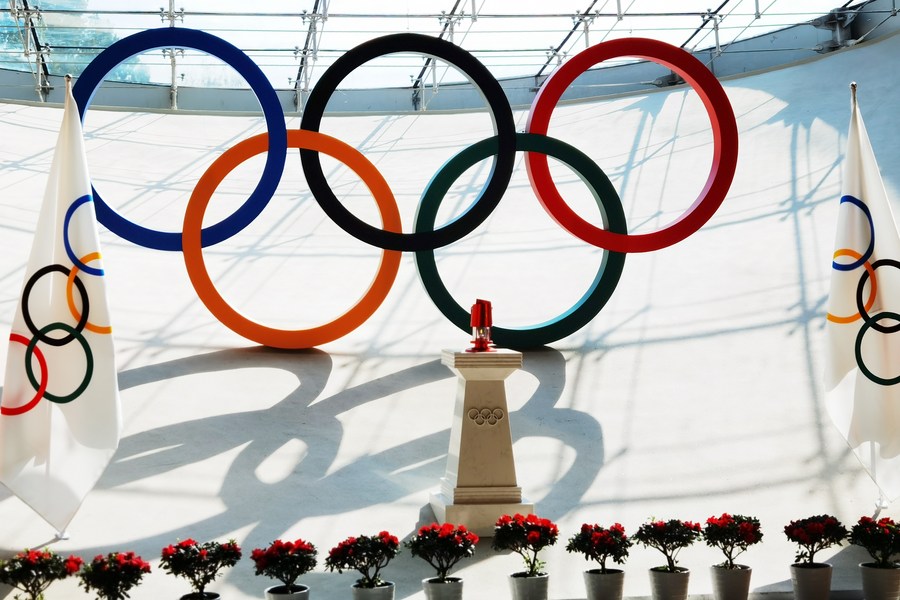 The COVID-19 epidemic control measures of the 2022 Beijing Winter Paralympic Games have been adjusted to the specific needs of the athletes, such as allowing people to temporarily remove their masks in venues when communicating with hearing-impaired athletes so they can read their lips while keeping a safe distance, a public health official of the organizing committee said.
"To prevent the spread of COVID-19, we don't encourage coaches to communicate with athletes competing in the 2022 Beijing Winter Olympics by shouting. But such behavior is allowed during the competition of visual-impaired para-athletes," said Wang Quanyi, deputy director of the public health department of the Beijing 2022 organizing committee's Games services department.
Although the epidemic control measures of the Beijing Winter Paralympics will be as strict as those adopted in Beijing Winter Olympics, adjustments have been made to accommodate the special needs of para-athletes, Wang said at a news conference held in Beijing on the final preparations of the Beijing Winter Paralympics, which will be held from March 4 to 13.
"Although a strict mask-on policy will be enforced in venues during both Games, we allow people to briefly remove their masks when communicating with hearing-impaired athletes who are used to read lips or facial expressions. But they have to keep a safe distance and put the masks on immediately after the conversation," Wang said.
He added that as the world is still facing a severe threat from the COVID-19 epidemic, epidemic control is key to the smooth running of the Games.
Yang Jinkui, head of the Paralympics department of Beijing 2022 organizing committee, said the construction of permanent barrier-free and accessible faculties in all five Winter Paralympics venues across the three zones have been completed. Further improvements are being made to optimize operational details based on feedback from test events.
"We have also put up teams to fix para-athletes' artificial limbs and wheelchairs. Also, veterinary services will be provided to guide dogs," Yang said.
Shen Qianfan, head of village planning and operation department of the organizing committee, said the teams only have 44 hours to transform the three Winter Olympics villages into Paralympics villages with improved accessibility to venues.
The Winter Olympics villages will be closed by noon on Feb 23 and the Paralympics villages are expected to welcome guests from 8 am on Feb 25, Shen said.
"There is a lot to be done during the brief transition period including adjusting the height of the mirrors and beds in the rooms for para-athletes. Through those details, we want them to feel as comfortable as possible," Shen said.
About 115 Chinese para-athletes will take part in all six events of the 2022 Beijing Winter Paralympics-alpine skiing, biathlon, cross-country skiing, snowboarding, para-ice hockey and wheelchair curling, said Yong Zhijun, deputy director of China Disabled Persons' Federation's sports department.
Since Beijing won the bid to host the Winter Games in 2015, the number of para-athletes in winter sports in China has increased to about 1,000 from just 50. The Beijing Winter Paralympics will surely inspire more people with disabilities to take part in winter sports, Yong said.