Tesla announces 1.2b optimization of Shanghai factory
Share - WeChat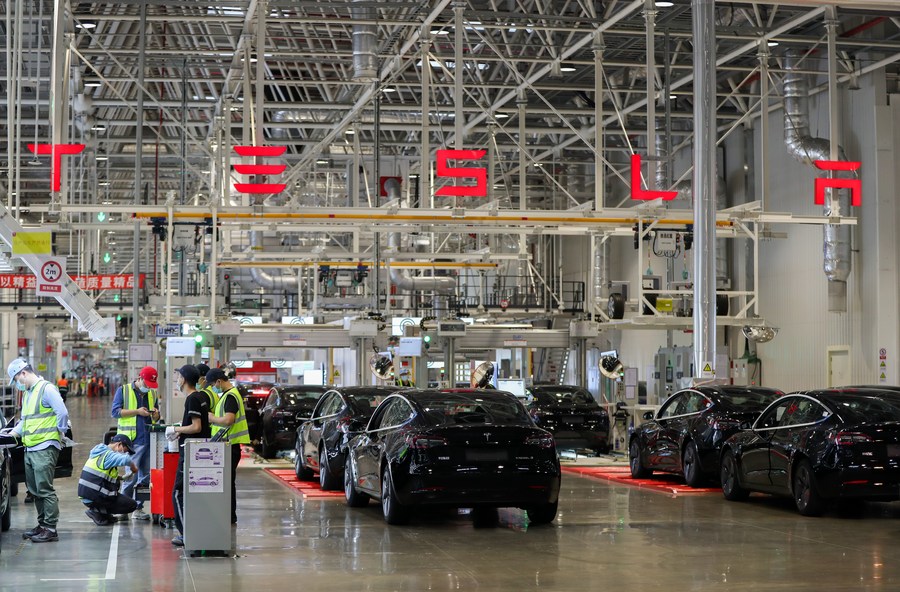 Tesla, the US new energy vehicle manufacturer, will invest 1.2 billion yuan ($187.8 million) to optimize its production line at its gigafactory in Shanghai, Beijing News reported.
Environmental protection investment has reached 85 million yuan, accounting for 7.08 percent of the total, according to the company's environmental impact assessment report, and Tesla said it has already completed the carbon footprint and emission accounting for the project.
Expected to start in December this year and finish by next April, the project will expand the car stamping, painting and assembling workshops, as well as the logistics operation center.
Car models produced will remain unchanged, including Model 3, Model Y and related derivative models.
In Tesla's estimation, about 4,000 workers will be added after the project is finished, and the total number of employees will reach 19,000.
As the major export center of Tesla, the gigafactory in Shanghai not only deliver cars for the Chinese market, but also exports a large amount of Model 3 and Model Y vehicles to the Asia-Pacific region and Europe.
The company's third-quarter financial report showed the Shanghai gigafactory has an annualized production capacity of over 450,000 vehicles. The Chinese market generated $3.13 billion in revenue, up 78.5 percent from a year earlier.