Kremlin pans 'democracy summit' as divisive ploy
Share - WeChat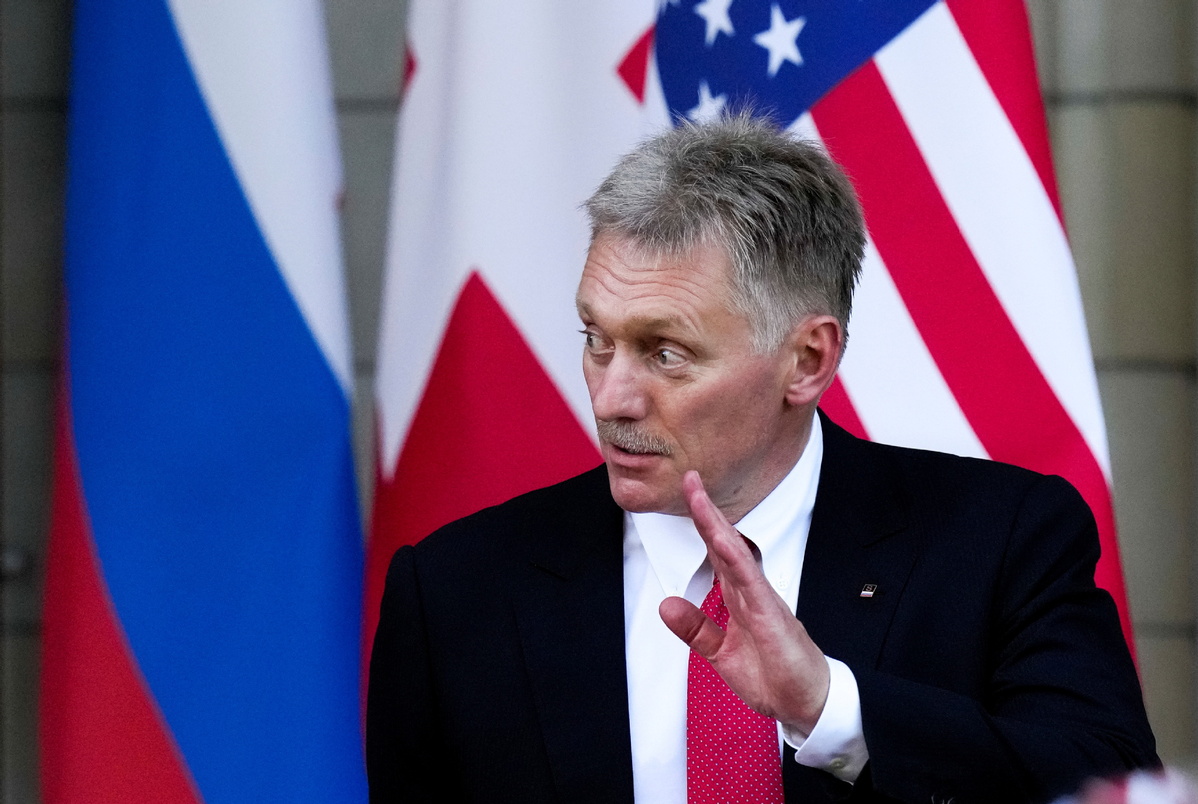 The United States' so-called summit for democracy next month marks an attempt by the country to draw new dividing lines between nations and impose its own ideology on others, the Kremlin said on Wednesday.
"We fought hard in the early 1990s to reduce and remove dividing lines, but now the US prefers to create new dividing lines and split countries into good ones, in their view, and bad ones, also in their view," said Dmitry Peskov, a spokesman for Russian President Vladimir Putin.
He said Washington now is trying to impose its own system of democracy on others.
"It is utterly dissonant with the general sentiment in the world,"Peskov said. "Ever more countries prefer to decide on their own what kind of life they should live, without caring a bit what somebody else might say."
Telling reporters that "more and more countries prefer to decide for themselves how to live", Peskov added that Washington is "trying to privatize the term 'democracy'".
Washington will host the so-called summit virtually on Dec 9-10. Some 110 countries and regions have been invited to participate in the event.
US President Joe Biden, who has made the struggle between "democracies" and "autocratic governments" a focal point of his foreign policy, had pledged to hold the conference during the 2020 presidential campaign.
Russia's dismissal of the initiative comes amid tensions on multiple fronts between the two nuclear powers, with Washington blaming Moscow for a wave of cyberattacks, diplomat expulsions and election meddling. Moscow, in turn, labeled the US an "unfriendly country" this spring, a move which Washington says forced it to halt all consular services within Russia.
"This summit is yet another chimerical device meant to demonstrate that the collective West has a kind of constructive, consolidating agenda," Russian Foreign Ministry Spokeswoman Maria Zakharova said.
Zhao Lijian, a spokesman for China's Foreign Ministry, told a daily news conference on Thursday that democracy is not the monopoly of a certain country, but the common value of all mankind. "There are no unique forms of democracy or ways to achieve democracy. No country is entitled to monopolize the right to define and judge democracy," he said.
"The US is obsessed with imposing a Western-style 'democratic model' on others and even engaging in so-called regime changes. Its attempts to use the so-called democracy as a tool to promote its global strategy are in itself the biggest damage to democratic values."