Calls for diplomatic boycott farcical
Share - WeChat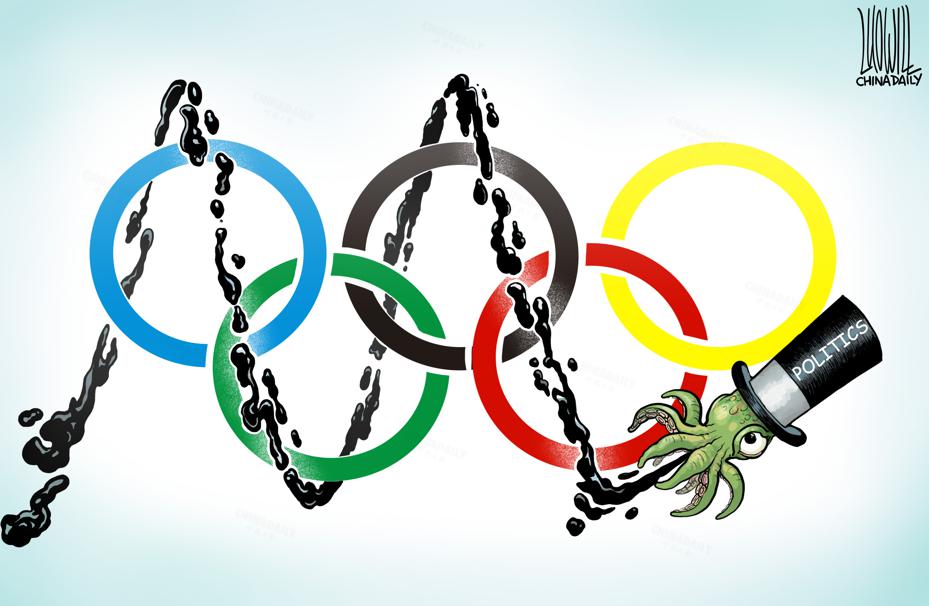 With the backing of Foreign Secretary Elizabeth Truss, British Prime Minister Boris Johnson is reportedly mulling over the possibility of a "diplomatic boycott" of the 2022 Beijing Winter Olympics.
Australia too is considering an "unofficial boycott" of the Games.
Be it "diplomatic boycott" or "unofficial boycott", the two governments seem to be intent on showing their loyalty to the United States, even though few of their countries' athletes would like to become victims of their politicization of the Olympics.
Ironically, the spokesperson of Johnson said on Monday that although the United Kingdom has not yet decided who will represent the UK government at the Games, the prime minister does not support the practices of boycotting sports events.
Likewise, when asked whether the US will boycott the Games in Beijing last week, US President Joe Biden said that his administration is still thinking about it.
And the spokesperson of the White House said there is no timetable for that.
So those who really call for boycotting the Games are not necessarily the state leaders, but some politicians. Republican Senator Mitt Romney, who supported the 2008 Beijing Olympics in 2002 when he worked as chair of the organizing committee of the Winter Olympics in Salt Lake City, House speaker Nancy Pelosi, Republican House member Michael Waltz and Republican Senator Tom Cotton in the US are the leading representatives of the boycott-the-Games lobby.
Through targeting Beijing, they are trying to boost their support before the mid-term elections next year.
The European Parliament passed an unbinding resolution in early July calling on the European Union members and officials not to be present at the Games. But this resolution has not gained any traction.
The Olympic committees of many countries openly oppose the politicians' shameless attempts to politicize the Olympics. And the hue and cry these politicians are making over boycotting the Games will not influence the success of the Games.
BEIJING NEWS
Most Viewed in 24 Hours
China Views