Charity fair highlights tourism and culture
Share - WeChat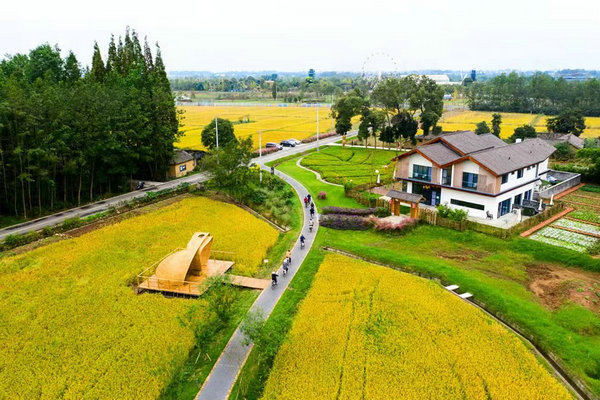 The 9th China Charity Fair was launched online on November 23. The three-day fair is hosted by the Ministry of Civil Affairs and features more than 900 institutions, 1,300 projects and 2,200 products, with 1,200 projects registered for the China Public Welfare Project Contest.
It aims to show the power of charity in consolidating and expanding achievements from poverty alleviation and boost rural rejuvenation in the new era.
The fair offers three exhibitions halls that feature philanthropy and rural rejuvenation, beautiful village experience and charitable culture.
For example, visitors can see how culture and tourism businesses have played a positive role in revitalizing the country's rural areas.
The State-owned Overseas Chinese Town showcases its efforts in integration of agriculture and tourism in rural areas across the country at the fair, including its village projects in Sichuan and Hainan provinces.
"The OCT Group takes the initiative to integrate itself into and serve the overall national development," said Liu Fengxi, general manager of OCT.
Visitors can also better understand charity projects in various fields, such as education, science and environmental protection via online museum, interactive games and other immersive experiences at the online fair.