Xi advocates closer China-ASEAN cooperation
Share - WeChat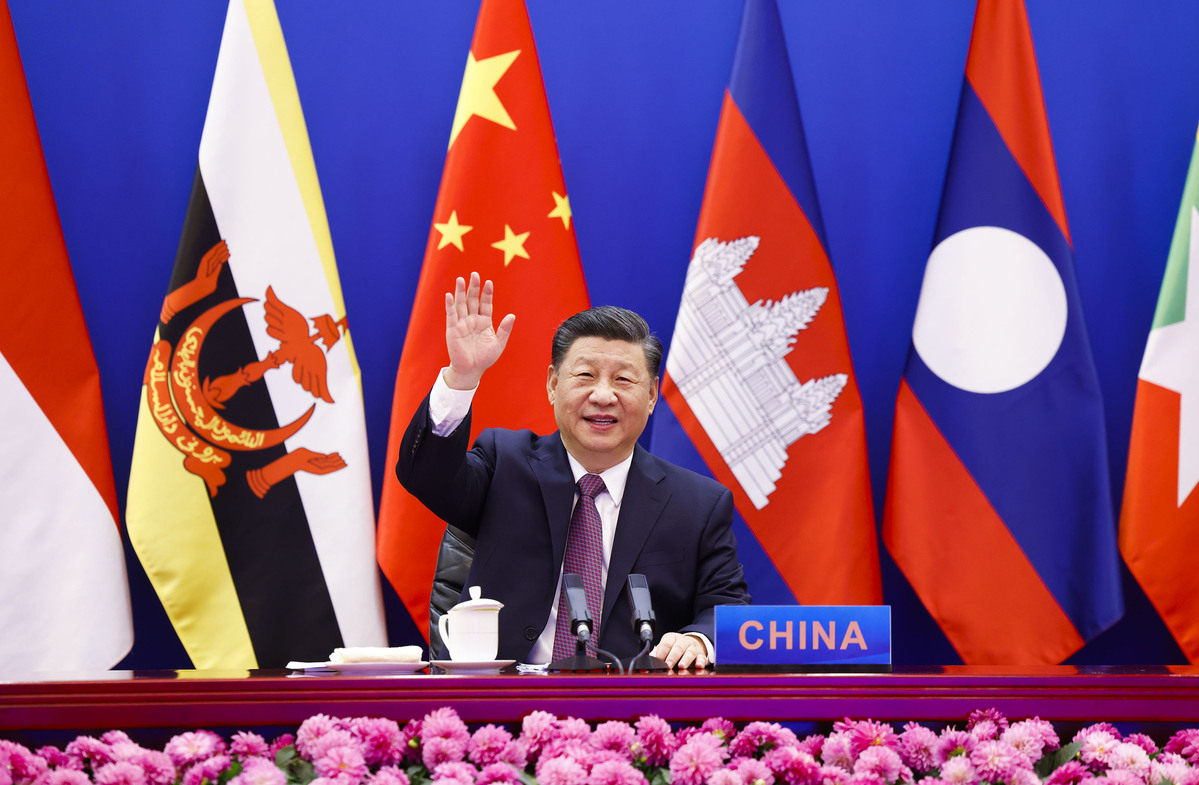 He pledges to offer bloc another 150 million doses of COVID-19 vaccines
President Xi Jinping and leaders from the Association of Southeast Asian Nations jointly mapped out a new vision for future cooperation on Monday, as the two sides elevated bilateral relations to a comprehensive strategic partnership.
At a virtual summit commemorating the 30th anniversary of ASEAN-China dialogue relations, Xi announced a number of measures to further bilateral ties, pledging to offer another 150 million doses of COVID-19 vaccines to the bloc, as well as $1.5 billion in development aid over the next three years.
During his first group meeting with leaders from the 10-member bloc, Xi reiterated that China will unswervingly regard ASEAN as a high priority in its neighborhood diplomacy, support the bloc's unity and community building, its centrality in the regional architecture and it playing a bigger role in regional and international affairs.
He said the elevation of bilateral ties to a comprehensive strategic partnership, a new milestone in bilateral relations, will inject fresh impetus into regional and global peace, stability, prosperity and growth.
The president summed up the experience from bilateral relations over the past 30 years in four respects, saying that the gains from bilateral cooperation can be attributed to geographical proximity, cultural affinity and, more importantly, the fact that both sides have embraced the development trend of the times and "made the right historical choice".
ASEAN became China's largest trading partner in 2020, and bilateral trade continued to maintain strong growth momentum this year, with bilateral trade reaching 4.08 trillion yuan ($639 billion) in the first three quarters, up 21.1 percent.