Chinese comedy on stage to be shown in UK, US on Nov 28
Share - WeChat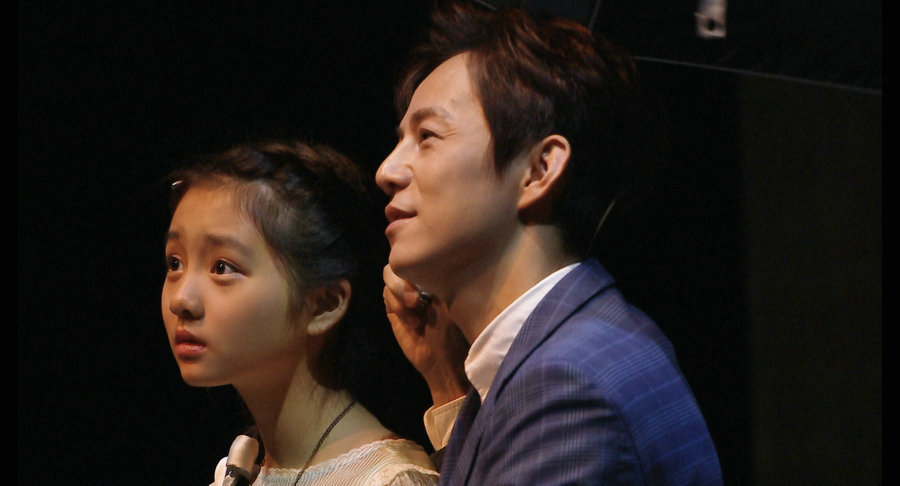 Writing in Water, a Chinese contemporary comedy created by director Stan Lai, will be screened in the UK and US on the night of November 28.
With a cast featuring the renowned TV host He Jiong and Huang Yici, the production will be streamed online by Virtual Circle, a newly established online concert and event livestreaming platform. Virtual Circle was launched by Harrison Parrott, an award-winning classical music management and creative agency.
It will be the first time for the Chinese stage production,which has been running successfully for more than six years, to be seen by audiences in the UK and the US through streaming platforms. It was co-presented by Beijing ATW Culture Media. The Beijing-based company has distributed 168 titles from worldwide theater companies since 2015, such as the National Theatre, the Royal Shakespeare Company, Shakespeare's Globe. So far, an audience of more than 600,000 has come to over 7,000 screenings in China.
Besides the comedy, a film production of Sacrifice, a classic Peking opera piece adapted from The Orphan of Zhao, will also be screened in the UK and the US on December 12. Featuring Peking Opera actress Wang Peiyu in the lead role, the film was shot in 2018 in Shanghai and premiered in Beijing in September this year.