Xi congratulates Xinhua on 90th anniversary of its founding
Share - WeChat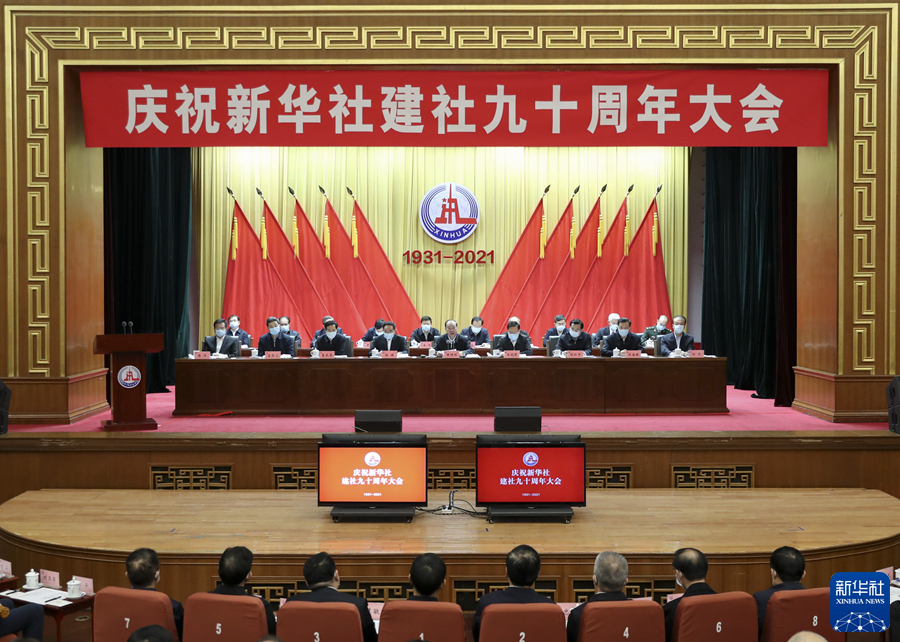 President Xi Jinping has sent a letter congratulating Xinhua News Agency on the 90th anniversary of its founding, urging it to sustain its revolutionary legacy and keep its best practices while making innovations to strive for a new type of leading global all-media institution.
Xi, also general secretary of the Communist Party of China Central Committee and chairman of the Central Military Commission, extended warm greetings on behalf of the CPC Central Committee to all the members of the news agency.
Xi also extended festive greetings to journalists across the country ahead of China's Journalists' Day, which falls on Monday.
In his letter, Xi pointed out that over the past 90 years, Xinhua has unswervingly followed the Party, disseminated the Party's propositions, reflected people's will, recorded the spirit of the times and spread China's voice.
"Xinhua has played important roles in the historical stages of revolution, construction and reform," he said.
On the new journey toward building a modern socialist country in all respects, Xinhua should, under the leadership of the CPC, keep its correct political orientation, stand firm in ideals and convictions, maintain close ties with the people, sustain revolutionary legacy and keep its best practices while making innovations, Xi said.
He also called on Xinhua to speed up the integrated development of media and strengthen overseas communication in its efforts to build a new type of leading global all-media institution.
Xi urged the news agency to make greater contributions to realizing the Chinese Dream of national rejuvenation and promoting the building of a community with a shared future for humanity.
Xi's letter was read at a ceremony celebrating Xinhua's anniversary held in Beijing on Saturday.
Huang Kunming, a member of the Political Bureau of the CPC Central Committee and head of the Publicity Department of the CPC Central Committee, attended the ceremony.
Huang urged Xinhua to earnestly study and implement the spirit of Xi's important instructions, fully and thoroughly disseminate the Party's new theories, work to make the Party's propositions known to the wider public, and speak for the people, so as to better fulfill its duties and make new achievements.
Xinhua News Agency started as the Red China News Agency in Ruijin on Nov 7, 1931. The agency changed its name to Xinhua News Agency in January 1937 when it was in the revolutionary base of Yan'an, Shaanxi province.
Xinhua now operates over 200 branches both at home and abroad, with its news services offered to 8,000 media institutional subscribers worldwide in 15 languages and covering more than half of the world population.
Xinhua